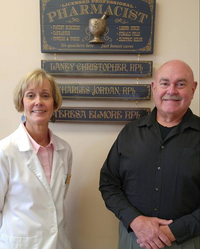 Teresa Elmore, Pharmacist & Chuck Jordan, Pharmacist
Serving the Mobile Community
71 Years of Experience
Offering Personal Consultations
A pharmacy your family can trust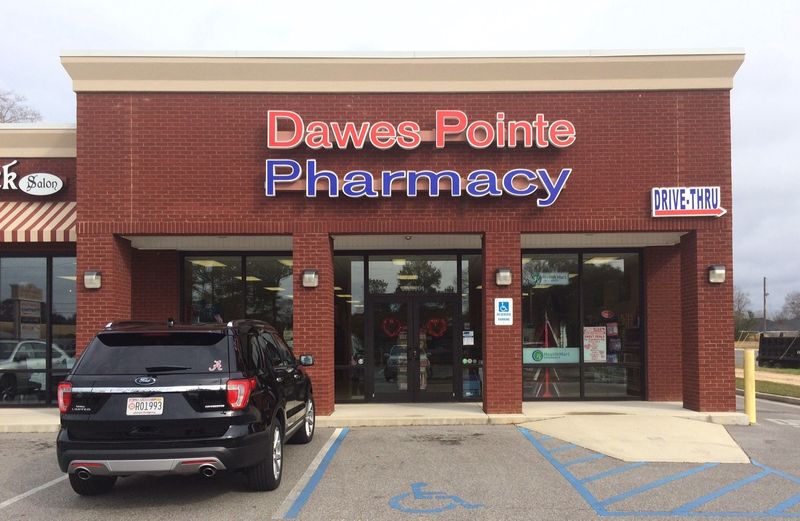 We Put People First
Here at Dawes Pointe Pharmacy, your family's health is our top priority and we take the time to answer any questions. We offer traditional prescription filling, immunizations, long term care and much more.
Drive Thru Window
Medication Adherence
Medication Synchronization
Medication Therapy Management Services
Private Consultation
Blood Pressure Checks
FlavorRx
What Our Patients Love About Our Pharmacy
Very fast service. They were very friendly and greeted me at the door with a smile.
I went to 4 pharmacies trying to get an RX filled. Finally decided to try Dawes Pointe. Not only did they have it but customer service was great and very little wait. Will definitely be back.
Kind people friendly always helping you out with whatever you need ask you how your family is in very friendly compassionate loving I wouldn't go to any other Pharmacy.
❮
❯
Subscribe to our newsletter
Stay up to date with our pharmacy with exclusive content.